A Home Away From Home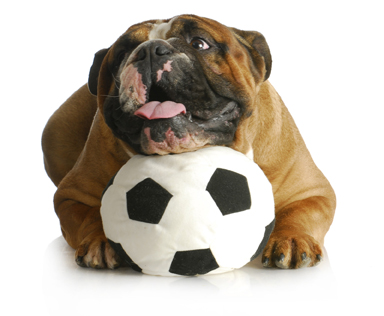 The Woof! Orlando dog boarding experience is all about providing your dog with companionship, comfort and security. Days are spent socializing with other dogs in all-day Playcare groups matched to compliment your pet's personality, breed, size and energy level.
Evenings include a late-night walk and potty break. Soft, melodic music will soothe your dog during down time.
You are invited to bring your dog's favorite comforts, treats and food. Or, if you prefer, we will provide these for you.
Boarding Rates
$39 per night when dropped off after 12:30pm on the day of arrival and picked up before 12:30pm on the day of departure.
Discounted boarding rates are available to playcare package holders.
We require a 25% deposit at the time of reservation for non-holidays.
We require a 50% deposit for holiday reservations or peak season weekends. The balance is due at time of pickup.
In case of cancellation, a credit for the deposit will be issued for future boarding or daycare. Cancellations must be received at least 48 hours prior to the scheduled drop-off time for non- holiday reservations and 72 hours in advance of holiday reservations.
Pack discounts (Family of dogs boarding)
Full price for the first dog
Receive 30% off each additional dog if they can share the same cage
Receive 15% off each additional dog if they require separate cages
*Discounts can not be combined. Whichever discount is greater, will be honored.
Boarding Hours
Monday to Friday:
Drop-off 7:00am to 6:30pm
Pickup 7:00am to 6:30pm
Saturday:
Drop-off 8:00am to 5:00pm
Pickup 8:00am to 5:00pm
Sunday:
Drop-off/Pickup 8am-9am & 4pm-5pm
**Closed on Holidays for pick up & drop off.
NOTE: Pets not picked up by 6:30pm (5pm Saturday/Sunday) sharp will spend the night and be charged the normal boarding rate.
Download Forms