Meet the caring and qualified staff of Woof Orlando. They know that pets are family and will treat yours as their own!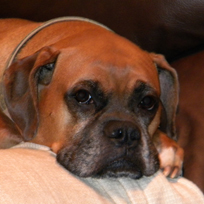 Michelle Cipriano
Treat Dealer & Fur Tamer
Every dog loves a good squeaky toy and Michelle has the best ones. Not only does she have the treats to brighten their day, she has the skills to make your fur babies look like million dollar pups!