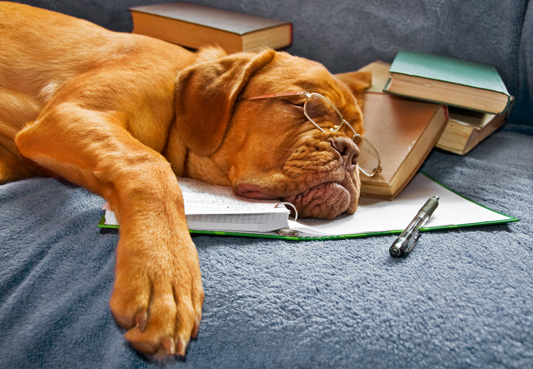 At Woof! Orlando we believe a trained dog is a happy, secure dog – and an asset to any family. Our year-round classes draw on the talents of many of Central Florida's top trainers.
For our first training series, beginning in 2013, we have selected Amanda Pingston, Certified Professional Dog Trainer – Knowledge Assessed.
Offering a wide variety of training programs that fit your everyday life, whether you want a running companion, a fellow couch potato, or an obedience champion, Amanda Pingston with Every Dog Has Its Day wants to make sure you enjoy your dog everyday! Learn more by visiting www.orlandodogtraining.org
Group Classes
Puppy Socialization and Manners
(for Puppies 10 weeks–6months of age, up to date on all vaccines)
A puppy's socialization period lasts from approximately 7 to 16 weeks of age. During this time, a puppy develops the seek-avoidance blueprint she will use for the rest of her life when encountering novel items. Since fear is the underlying emotion for most forms of aggression in dogs, this class is designed to expose your pup to as many environmental factors as possible in a safe and fun way. By forming a strong association with novelties and good stuff (i.e. play, treats and affection) during this critical period, you are helping to ensure your puppy will grow up to be a more confident and easy-going dog. Since obedience can be taught at any time, this class emphasizes socialization.
Name Recognition
Desensitizing to: Wheels & Sounds, People (costumes) and handling (trips to the vet)
Foundation for: Sit, Down, Come, Stay, Settle Down and Loose Leash Walking
Bite Inhibition
Managing the Chewing Machine
Crate Training
House Training
Preventing Resource Guarding: Leave It and Give & Take
Problem Solving and Management Solutions for common puppy issues
Basic Manners
(for adolescent and adult dogs 6 months and older)
Learn the foundations for behaviors essential to having a polite family dog. The emphasis in this class is on fun obedience. Each participant has the option of following along with the class, or working on the behaviors she feels are most important. Each week includes a discussion of the most common issues dog owners wrestle with and the most effective way to manage them.
Sit
Down
Loose Leash Walking
Stop the Jumping!
Wait
Stay
In Your Place (settle on a mat)
Come/Recall
Attention: Name Recognition and Watch Me
Leave-it
Give & Take
Tricks!
Private In-Home Training
Do you and your dog need some special attention? We offer private lessons at our facility or at your home. We specialize in problem solving for undesirable behaviors, as well as preparation for group classes.
We offer training for common behavior issues such as barking, jumping, nipping, house soiling and door crashing as well as training and behavior modification for aggressive, fearful and nervous dogs.
Our customized behavior modification plans make a huge difference in you and your dog's day-to-day life.